Why Are Tesla Cars So Expensive To Insure?
There are a few reasons why Tesla cars can be expensive to insure:
The high cost of repairs on Tesla vehicles use advanced technology and high-quality materials, which can make repairs more expensive than those for traditional gasoline-powered vehicles. Additionally, Tesla cars have complex electrical systems and specialized parts, which can further increase repair costs.
Safety Features on Tesla vehicles are known for their advanced safety features, such as collision avoidance systems and autopilot features. While these features can help reduce the likelihood of accidents, they can also make repairs more expensive if they are damaged.
Theft Risk: Tesla cars are popular and expensive, which can make them a target for theft. As a result, insurance companies may charge higher premiums to cover the increased risk of theft.
It's important to shop around and compare insurance quotes from multiple providers to find the best coverage and rates for your Tesla. Additionally, you may be able to lower your insurance costs by taking advantage of any discounts for safe driving, bundling policies, or installing anti-theft devices.
If you own a Tesla, you'll know already that the cost of insuring it can be eye-wateringly high. A Model Y sits in Group 50 – which is the highest possible. To put that into perspective, a Porsche 911 sits in Group 46 while a Hyundai IONIQ 5 Ultimate with the same performance as a Model Y sits in Group 39.
Why is the Y so high? There are also another five big reasons:
1. Security:
Tesla's security systems and gets very nervous about the smartphone and card key situation, thinking it makes the car easier to steal. As a result, they bump up the grouping which means you pay more
2: Speed:
Even on a standard Model 3 can accelerate faster than a 1990s Ferrari, and this is a risk for new and inexperienced drivers. One broker we spoke to said: "We see a lot of accidents in the first two weeks of Tesla ownership. This is partly because people aren't used to the instant acceleration, but I suspect some drivers like to show off what their new car can do and simple come unstuck."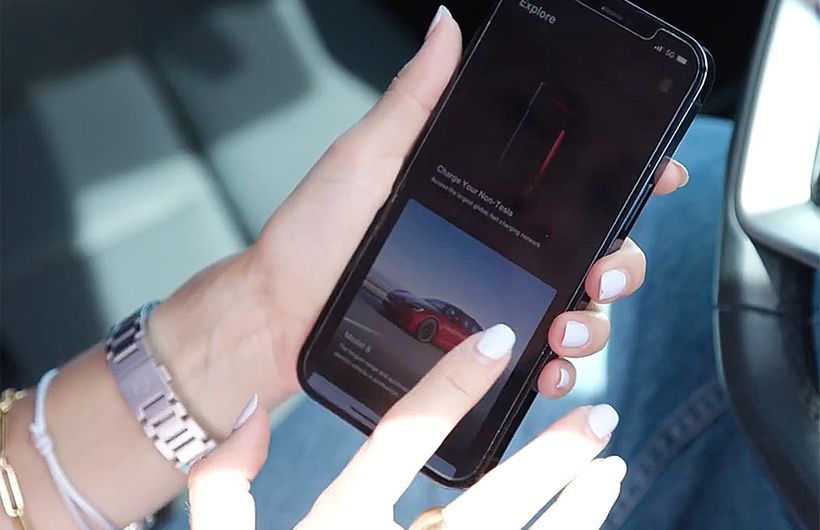 3: Poor design:
Cars have bumpers so they can shrug off the odd parking knock. But not on a Tesla. Look at the back of a Model Y and you'll see that the bit that sticks out the furthest is the metal tailgate and not the plastic bumper like it is on any other car. Which means that even the tiniest of knocks will dent your and expensive and complicated panel rather than a deformable piece of plastic.
4: Parts supply:
Limited Availability of Parts: Because Tesla is a relatively new car manufacturer, there may be a limited supply of parts available for repairs. This can drive up the cost of repairs and, in turn, insurance premiums. If you do bump your Tesla, some parts to repair it are in short supply. Owners report having to wait months for certain components which are needed to complete a repair after even the smallest bump.  Besides the inconvenience, it means you'll expect a nice courtesy car while you wait. And that means the cost of the claim will be thousands and thousands as the hire car fees add up. Insurance companies hate that, so make you pay more for your premium.
5: Trip hazard:
Insurance companies have to look at the big picture and assess any possible risk. And one of those risks which applies to all electric cars is that someone will trip on a badly placed cable dangling across a pavement or walkway and then claim for injury against the car owner's insurance. We haven't heard of it happening yet, but the underwriters will add to the premium just in case it does.
#teslamodel #teslamodels #teslainsurance #teslamodely #teslasupercharger #elonmusknews #teslaroadster #teslauk #teslacybertruck #teslamemes #cleandisruption #ev #cyberpunkmemes #elonmuskisagenius  #elonmuskmemes  #cybertruck #vehicle #teslarati #teslasemi #teslas #teslacare #teslafuture #teslaforlife  #photooftheday #teslalov #greenplanet  #knowyouknow #instapic #instamood #instagood #tesla #savetheplanet  #teslacleanair #nowyouknow   #bestoftheday #teslaway #cars #teslalife #teslalove
Al Piddington

Agency Owner
1515 Legacy Circle Ste 1J
Naperville, Il 60563